Power Suit and Some Good Tea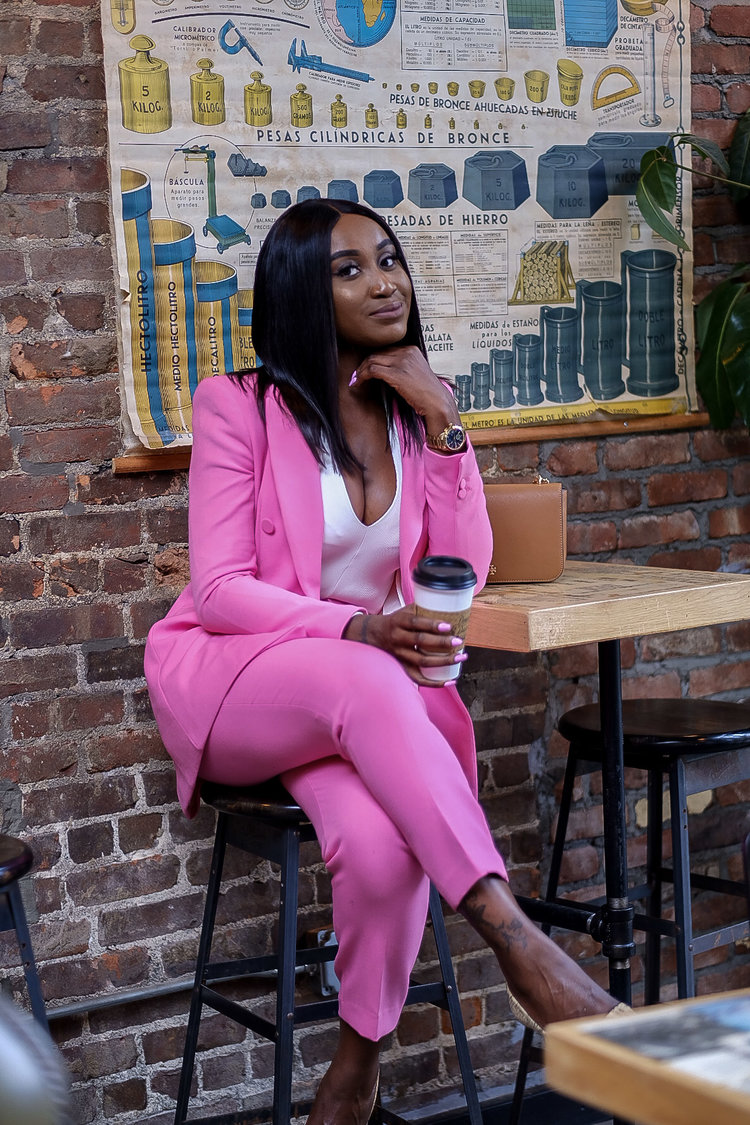 Ever heard of the saying "a woman in a suit means business?" I hope YES. Well I always mean business and the right suit is the perfect addition to making the power moves I plan to embark on. Growing up, my mother was what we called the "Queen of Suits" and to this day she still is. She would always tell me how it is ladylike to wear suits and break out of my comfort of wearing dresses. Mind you, she is the very reason I love dresses but anyways, I thought she was talking rubbish because I just did not like how suits looked on me. It could be because back in the day the shoulder pads threw me all the way off.
It took some years and maturity to find the right fit and cut that complimented my physique and spoke to my individual style. As a young professional, I'm finding that I want my clothing choices to reflect my style and also fit into the dress code of conduct. Outside of work is a different story, but we will tackle that on another day (LOL). This is why I absolutely fell in awe when I found this pink tailored suit from Zara. The struggle of even finding a Zara store which had this suit in stock was way too real but luckily after an accomplished day of work duties, I decided to stroll over to the nearest Zara. Unfortunately the blazer was out of stock but lo and behold I was able to find the pants. I was told a nearby location had the blazer in stock and voila my suit was complete. It was $150 well spent because this suit is so versatile in the sense it can be worn to fit anyone's individual style. The high waist pants accommodates my body type and I'm a sucker for ankle fit.
When deciding which suit is perfect for you, be sure to make it your own and OWN it. A fearless woman in a power suit can conquer anything she sets her mind to.
BTW, I had some amazing tea at Double Dutch Espresso located in the South Bronx . The barrister suggested the coconut tea and it was absolutely amazing.
xoxo,
Jackie Ash
Outfit Details:
Suit- Zara (FYI: this suit is no longer available but not to worry, try this option here from Zara)
Bodysuit- H&M Trend
Shoes- Diane Von Furtsenberg
Bag- Tory Burch
---
---