Healthy Pickings, Happy Living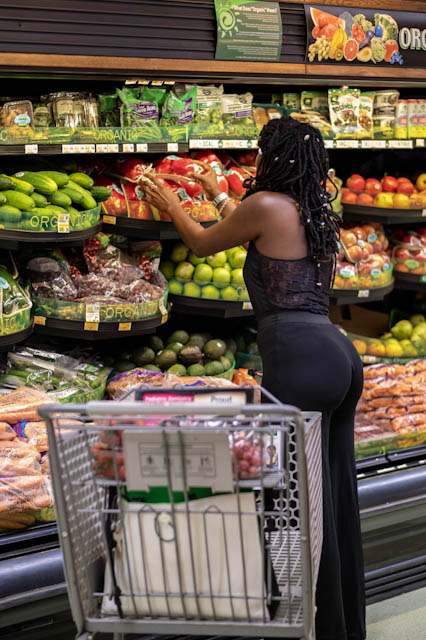 By Cudjoe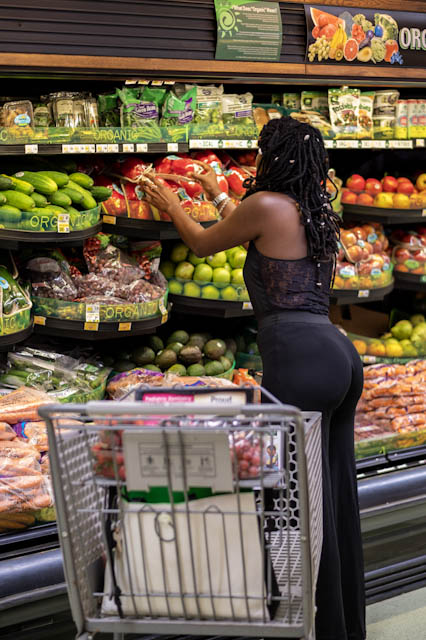 I will like to say I am in between a high 3 and a low 4.
Here is to me being honest, so don't be too quick to judge. I love my fruits and veggies and can undoubtedly indulge all day long but let's not forget the meat and fish. Notice, I didn't say seafood, this is because my seafood consumption is minimal and limited to just fish, specifically salmon and red snapper. They are both a great source of nutrient with benefits such as omega-3 fatty acids which are good for your body and brain and also helps reduce some chronic diseases.
A quick fact about me is that I am allergic to some types of seafood and others I don't enjoy. To keep it simple and stomachache free, I solely focus on what I do love and call it a day.
I go grocery shopping once a week, typically on Saturdays, so that I have all I need to prepare my meals for the rest of the week. I try to set a budget for myself to avoid spending unnecessarily on expensive breakfasts and lunches while at work. For the most part, my grocery list does not deviate much unless the item is out of season. My favorite fruit is STRAWBERRY. I always feel sad for the lack of a better word when they go out of season because that means, I cannot have my strawberry smoothies, strawberry salads, strawberry parfaits or homemade strawberry yogurts, so I settle for a strawberry cake. But other than that, my must-have items are carrots, ginger, spinach, eggs, lemon, grapes, blueberries, kale, and grapefruit. Since I enjoy smoothies, I typically get my produce from a farmer's market or local market, thoroughly wash them and freeze them in portions just ready to blend.
So by now, you're probably wondering why I'm not trying to be a vegan, vegetarian or pescetarian, with a list like that. Well, it's because I'd rather be a Flexitarian. I learned this about myself in a conversation with a friend. I'm a very picky eater, and I enjoy my healthy pickings so having these options makes me happy. I'm a firm believer of consuming everything in moderation, a little bit of this and a little bit of that keeps me healthy and happy. After all, eating healthy takes practice and discipline, but it does not mean you cannot indulge in some fried chicken or chocolate fudge cake now and then.
At this point, you know what my healthy pickings are. What are your must-haves and when are you inviting me over for dinner?
Photos were taken by Perry Peprah at a local grocery store, in an all black H&M outfit and handbag.